Pavones, Costa Rica is located at the end of the road.  And there is not a lot of relevant travel information on Pavones, other than it's far from San Jose, and takes a long time to get here. This can make planning your vacation to Pavones seem rather daunting if it's your first time traveling to the area.
This is exactly why we've created this travel directory, to help make things a bit easier on you.  There are multiple ways to get to Pavones, Costa Rica, and it mostly depends upon where you are starting your journey to Pavones.  Our travel section includes directions from many common starting locations and a multitude of routes to get you to Pavones.
How to Get to Pavones, Costa Rica via Air
If you are thinking about flying down to Pavones, Costa Rica.  Keep in mind, that almost all local flights hub through SJO making it necessary to take two flights just to get down to Golfito (GLF), which can become a bit costly to fly from anywhere other than SJO. 
Costa Rican Local Airlines and Charter Services:
Costa Rican local airlines and charter services have been interrupted recently with the grounding of all flights, and revocation of Nature Air's license to operate in Costa Rica due to safety issues.  However, several local charter companies have stepped up to try and fill the gaps in many of the local routes that Nature Air had previously served.
Unfortunately for us, none of these local airlines have added routes to Golfito (Pavones closest local airport) yet.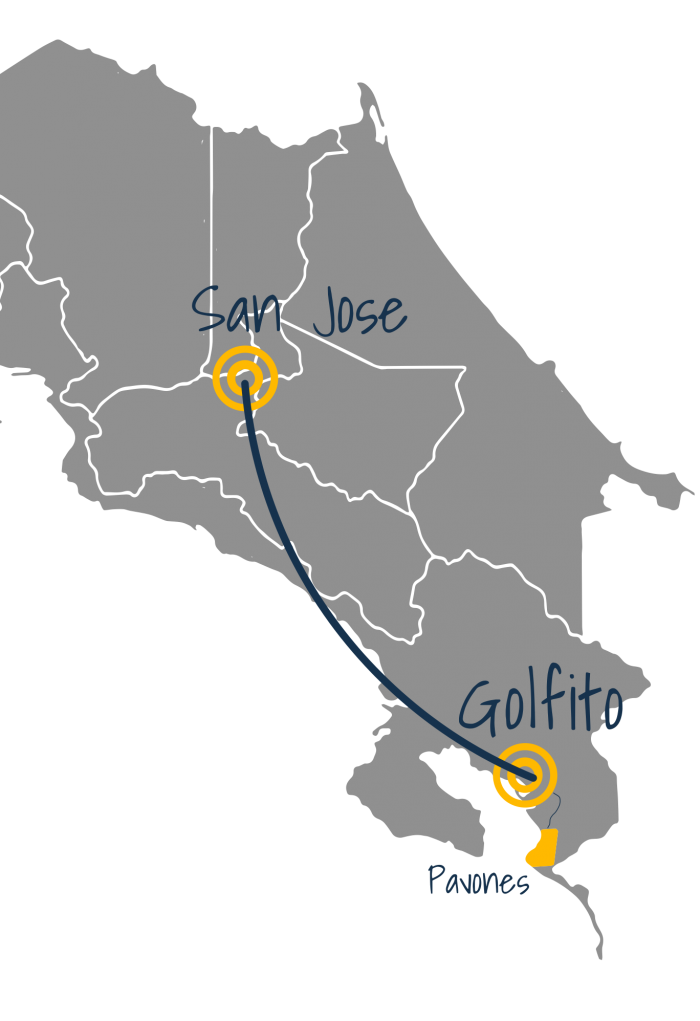 How to Get to Pavones Costa Rica via Car
There are many rental car companies to choose from in Costa Rica, and not all are the same.  One of the common issues with booking car rentals online for Costa Rica is that the pricing does not include the full-insurance coverage costs in the estimate, which can be more than the rental rate.  This often confuses, and upsets, first time visitors looking to rent a vehicle in Costa Rica.  
The truth is that all vehicles in Costa Rica are required to have full coverage for any driver.  Rental car companies take advantage of this by getting you to purchase supplemental insurance to get full coverage through a contractual loophole.  It's an up sell that they use to increase revenues on vehicle rentals.  The best option is to make the deposit via credit card, and simply take the basic insurance.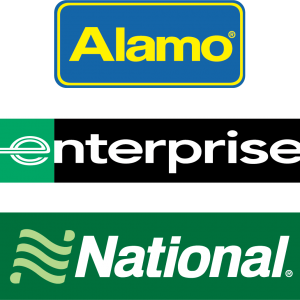 If you need help finding and renting a car in Costa Rica, let us help you!
Driving directions to Pavones from San Juan Santamaria International Airport (SJO), San Jose, Costa Rica.
Driving directions to Pavones from Daniel Oduber Quirós International Airport (LIR), Liberia, Costa Rica.
Pavones Vacation Rentals​
This vacation rental property is located in the town of Rio Claro de Pavones, and is walking distance the main surfing break in Pavones.
Places to Stay in Pavones, Costa Rica
Pavones usually refers to the town of Rio Claro de Pavones, which was built on the north side of the river, and around the world famous "Pavones" surf break that peels along the shoreline for almost 1 Kilometer.  However, many vacation rental properties labeled as being in "Pavones", are actually referring to the area of Pavones which is extends along 15 kilometers of coastline, which make up Bahia Pavon.  This makes getting to and from the surf break somewhat difficult if you don't have transportation.
Take a peek inside our Wonderworld
Take a peek inside our Wonderworld
Take a peek inside our Wonderworld
There are many things to do in Pavones, Costa Rica, however, not much of the tourism opportunities are on offer, or highlighted online. This makes it difficult to explore your options without knowing someone with local knowledge, and connections, to local service providers.
Pavones has lots of options for adventure travelers, looking for a naturally sustainable tourism experience. One that helps to support the community, while providing the traveler with valuable lessons, and experiences, combined with a focus personal contribution and growth. This is what we believe to be the future of tourism in Costa Rica, and especially within our local area!
Most frequent questions and answers
Pavones is one of the longest and best waves for surfing in the world, surf travelers from around the globe visit ever April-September to catch the perfect waves that break along the beach in Pavones.  If you don't know how to surf, or are just then you should take a surf coaching session with the crew at Una Ola Surf Camp.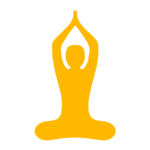 Yoga is popular in Pavones, Costa Rica.  The Shooting Star Yoga Studio, on the beach in Pavones has daily yoga classes every Monday – Friday.  If you are interested in studying to become a certified yoga instructor, the Pavones Yoga Center, conducts intensive yoga teacher training programs several times per year.  And in the Punta Banco area, the Yoga Farm, is a sustainable living retreat for yoga enthusiasts.
Pavones, Costa Rica is a small fishing village along the shores of the Golfo Dulce.  The rich waters of the gulf are teaming with all types of fish.  Corbina, Red Snapper, Dorado, Tuna and Rooster fish are some of the most common fish you'll catch when you go fishing in Pavones.  You can hire a boat, or fish from shore, it's up to you, but it's a great way to pass the time in Pavones.
There are tons of trails to hike up into the hills surrounding Pavones.  And the community is trying to create a beach front hiking trail the entire length of Bahia Pavon.
Horseback Riding on the Beach
There was a time when the only way to get around in Pavones, Costa Rica was on horseback.  Take a horseback riding tour along the beach with Maruja.  It's a great way to see the area.
Mountain biking has become quite popular in Costa Rica recently, with many locals taking up the sport in the past few years.  In Pavones, we have several trails and mountain roads that make for challenging terrain for riding.